Below you'll find the list of Black Friday Deals at Rite Aid. The doors will open at 7 AM on Friday, 11/23, and will have deals thru Saturday, 11/24.
Please view the Rite Aid Weekly Ad before you make your trip to score the best deals! You want to pay attention to the coupons you have and compare them to the items that are on sale. Make sure you have a PRINTED COPY of the Rite Aid coupon policy with you. If you have any problems redeeming or stacking coupons, ask for the manager and pull out their store coupon policy. If you're not sure what the abbreviations stand for, check out our Coupon Terminology.
If you are new to Rite Aid, you will need to get a Wellness+ Card – this is Rite Aid's Store Savings card and you will build up to 20% off everything in-store every day with this card! You also need this card to get the sale prices and the +Up Reward Dollars that will print on the bottom of your receipt. These are similar to CVS ExtraCareBucks and Walgreens Register Rewards and you will use them ON TOP OF your coupons to really maximize your savings and in many scenarios, shop for FREE!
You can get In-store Coupons by participating in Rite Aids Ad Perks (Video Values) Program. Get Exclusive in-store coupons by gaining points in this program, just for viewing manufacturer or Rite Aid short video clips. They are like mini-commercials and each time you view one you will get from 1-3 points. Each video clip you view gives you a PRINTABLE COUPON once you view it. In addition to the Video Program, they also have the following programs that are worth signing up for: the Rite Aid Single Check Rebate Program, and the Wellness Program.
Remember that you can SEARCH OUR COUPON DATABASE to get a list of ALL Coupons available online & offline for any product if you need additional coupons or to do your own matchups for other sale items in the circular.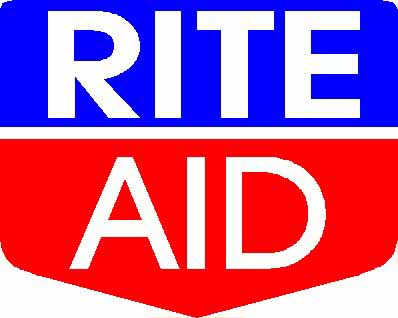 If you're planning to brave the crowds for Black Friday Deals at Rite Aid, make sure to plan your trip. Make your list and stick to it to avoid overspending – retailers take advantage of this day and all the "HOT DEALS" signs and displays to encourage impulse spending. Be sure to read our 10 TIPS TO AVOID THE BLACK FRIDAY MONEY TRAP and be a Wise Consumer with no regrets after the Holidays.
Free
$1.99 UP+ wyb Salon Grafix Hairspray $1.99
$2/1 Salon Grafix Hairspray printable
Final Price FREE
$1.99 UP+ wyb Clear Scalp & Hair Therapy Products, $1.99 limit 2
$1/1 Clear Scalp & Hair Therapy Product (RA Video Values, Oct)
$1/1 Clear Hair Care Product, exp. 12/2/12 (RP 11/04/12)
Final Price FREE
$1.99 UP+ wyb LA Looks Gel, $1.99
Final Price FREE
UPR
$10 UP+ wyb $50 in Home Improvement Gift Cards limit 2
$2 UP+ wyb Cosmetic Gift Sets $7.99 limit 2
(normally $9.99)
Final Price $5.99
$1 UP+ wyb Cosmetic Gift Sets $2.49 limit 2
(normally $2.99)
Final Price $1.49
$3 UP+ wyb Fragrance Gifts Sets $7.99 limit 2
(normally $9.99)
Final Price $4.99
$1 UP+ wyb Revlon Core or Top Speed Nail Enamel $2.99 limit 2
$1/1 Revlon Nail Enamel (RA Video Values, Oct)
Final Price $.99
$1 UP+ wyb 100 Count Holiday Lights Sets $2.97 limit 2
Final Price $1.97
$15 UP+ wyb $60 in iTunes Gift Cards limit 2
Final Price $45
$3 UP+ wyb Arm & Hammer Laundry Detergent 2/$6 limit 2
$1/3 Arm & Hammer Laundry Product printable
Final Price $1.25
$10 UP+ wyb San Disk 8GB SD Card or Flashdrive $13.99 limit 2
Final Price $3.99
$1 UP+ wyb Hot Wheels Vehicles 2/$2 limit 2
Final Price $.50
$2.50 UP+ wyb Wet N Wild Pretty Wild Holiday Nail Set $3.49 limit 2
Final Price $.99
$4 UP+ wyb Kushy Foot Tights, Socks or Footcovers $4.99 limit 2
Final Price $.99
$5 UP+ wyb No Nonsense Leggings $9.99 limit 2
$1/1 No Nonsense Tights or Leggings printable
$1/1 No Nonsense Tights or Leggings, exp. 12/31/12 (SS 10/21/12 R)
$2/1 No Nonsense Tights (RA Video Values, Nov)
Final Price $1.99
$1 UP+ wyb Softsoap Hand Soap 5.5-7.5oz $1.89 limit 2
Final Price $.89
$2 UP+ wyb Gillette , Edge or Skintimate Shave Gel 2/$5 limit 3
$1/1 Gillette Fusion ProGlide Shave Prep or Fusion ProSeries Skin Care, exp. 11/30/12 (P&G 10/28/12)
Final Price $.75
$3 UP+ wyb Axe, Degree or Dove Deodorant 2/$8 limit 2
$1/1 Dove Men + Care Antiperspirant or Deodorant printable
$1/1 Dove Go Sleeveless Deodorant printable
Final Price $1.50
$3 UP+ wyb Planters Assorted Holiday 3pks $5.99
$2 UP+ wyb Pot of Gold 8.7-10oz $3.99 limit 2
$2 UP+ wyb General Mills Cereal 10-16oz or Cereal Bars 5-10ct B1G1 FREE
$0.60/1 Cheerios Original Cereal printable
$0.50/1 Cinnamon Toast Crunch Cereal printable
$1.00/2 Chex Cereals: Rice Chex, Corn Chex, Wheat Chex, Honey Nut Chex, Chocolate Chex, Multi-Bran Chex, Cinnamon Chex, or Apple Cinnamon Chex printable
$0.50/1 Cinnamon Toast Crunch Cereal printable
$1.10/2 Chex Cereals: Rice Chex, Corn Chex, Wheat Chex, Honey Nut Chex, Chocolate Chex, Multi-Bran Chex, Cinnamon Chex, or Apple Cinnamon Chex printable
$0.50/1 Lucky Charms Cereal printable
$0.50/1 Cheerios Honey Nut Cereal printable
$0.50/1 Cheerios Original Cereal printable
$1/2 Chex Cereal, Rice, Corn, wheat, Honey Nut, Chocolate, Multi-Bran, Cinnamon, or Apple Cinnamon printable
$1/3 Cheerios, Cinnamon Toast Crunch, Chex, Lucky Charms, Cocoa Puffs, Trix, Reese's Puffs, Fiber One, Cookie Crisp, Golden Grahams, Kix, Total, Wheaties, Frosted Toast Crunch, Dora The Explorer, Oatmeal Crisp, Raisin Nut Bran, Basic 4, Honey Nut Clusters printable
$1/2 Cinnamon Toast Crunch, Cocoa Puffs, Lucky Charms, Trix, Reese's Puffs, Cookie Crisp, Golden Grahams, Kix, Frosted Toast Crunch, Dora The Explorer printable
$0.50/1 Cheerios Original Cereal printable
$0.60/1 Cinnamon Toast Crunch Cereal printable
$1.10/2 Chex Cereals: Rice Chex, Corn Chex, Wheat Chex, Honey Nut Chex, Chocolate Chex, Multi-Bran Chex, Cinnamon Chex, or Apple Cinnamon Chex printable
$0.60/1 Cinnamon Toast Crunch Cereal printable
$0.60/1 Cheerios Original Cereal printable
$1.10/2 Chex Cereals: Rice Chex, Corn Chex, Wheat Chex, Honey Nut Chex, Chocolate Chex, Multi-Bran Chex, Cinnamon Chex, or Apple Cinnamon Chex printable
$0.60/1 Cinnamon Toast Crunch Cereal printable
$0.60/1 Cheerios Original Cereal printable
$1/3 Cheerios, Cinnamon Toast Crunch, Chex, Lucky Charms, Cocoa Puffs, Trix, or Reese's Puffs printable
$0.60/1 Cheerios Original Cereal printable
$1.10/2 Chex Cereals: Rice Chex, Corn Chex, Wheat Chex, Honey Nut Chex, Chocolate Chex, Multi-Bran Chex, Cinnamon Chex, or Apple Cinnamon Chex printable
$0.60/1 Cinnamon Toast Crunch Cereal printable
$1/3 General Mills Cereal, exp. 12/15/12 (SS 11/04/12)
$0.50/2 Fiber One Chewy Bars, 90 Calorie Chewy Bars or 90 Calorie Brownies, exp. 12/22/12 (SS 10/28/12)
$1/2 Select Chex Cereals (SavingStar.com)
$0.50/1 Cinnamon Toast Crunch Cereal (SavingStar.com)
$0.50/1 Cheerios Cereal (SavingStar.com)
FREE Movie Ticket at Participating Theater wyb (2) Specially Marked General Mills Cereals printable
$1/3 Select Cereals, exp. 11/17/12 (GM 10/07/12)
$1 UP+ wyb Bounty Basic 8ct or Charmin Basic 12ct $5.49
$1/1 Bounty Paper Towels, exp. 11/30/12 (P&G 10/28/12 R)
$0.50/1 Bounty Paper Towels, exp. 11/30/12 (P&G 10/28/12)
$0.25/1 Bounty Towels or Napkins, exp. 11/30/12 (P&G 10/14/12)
$0.25/1 Charmin Product, exp. 11/30/12 (P&G 10/28/12)
$0.25/1 Charmin Product, exp. 11/30/12 (P&G 10/14/12)
Final Price $3.49
NON UPR
4″ x 8″ Photo Greeting Cards 20ct $5.00
Select Toys $19.99
Walking Doll, Rocking Horse, Air 60 Wireless Games, Keyboard/Guitar, Cardboard Play House, Jumbo Bead Set, or Remote Control Vengeance Car
Neutrogena Lip or Eye Products B1G1 FREE
$1/1 Neutrogena Lip or Eye Product printable
$1/1 Neutrogena Lip or Eye Makeup, exp. 11/30/12 (SS 09/16/12 R)
$1/1 Neutrogena Lip or Eye Makeup, exp. 11/30/12 (ALL YOU Sept '12)
Sally Hansen Complete Salon Manicure Nail Enamel B1G1 FREE
KidsStuff Christmas Toys $2.99 (regularly $5.99)
Candle Lite 19oz, Window Lane or 1 Layer Candle 19oz B1G2 FREE
Coke 2L $.88
Discovery Kids 52pc Wooden Train Table $49.99
Duracell Coppertop Batteries AA/AAA 8pk, C/D 4pk or 9V 2pk or Ultra AA/AAA 6pk B1G1 FREE
$0.50/1 Duracell CopperTop, Ultra Power, Ultra Photo Lithium or Specialty batteries, exp. 11/30/12 (P&G 10/28/12)
$0.75/1 Duracell CopperTop, Ultra Power, Ultra Photo Lithium or Specialty Batteries, exp. 11/30/12 (P&G 10/28/12 R)
Nivea for Men Shave Gels or Foam for Men, $1.99
$1/1 In Ad Coupon
$2 off Nivea For Men Face Care Product or (2) Shave Gels printable
Final Price $.50
All Gift Wrap & Boxed Cards B1G2 FREE
Popcorn Tins 24oz $2.99 – no rainchecks
Cyber Monday Preview
$3 UP+ wyb Russell Stover Candy 24oz $6.99 limit 4
Final Price $3.99
$3 UP+ wyb Russell Stover Candy 30oz $9.99 limit 4
Final Price $6.99
$1 UP+ wyb Pringles Super Stack 6.34-6.41oz 2/$3 limit 2
$0.50/3 Pringles Super Stack Cans printable
Final Price $.83
$3 UP+ wyb 7Up or Diet 7Up 3/$9 limit 2
Final Price $2.00
$4 UP+ wyb M&M's Candies 4/$10
Final Price $1.50
$1 UP+ wyb Hershey's Mars, Nestle or Wrigleys Single Serve Candy Bars 3/$2 limit 5
$2 UP+ wyb Monster Energy Drinks 2/$3 limit 2
Final Price $.50
DiGiorno 12in Pizza 2/$9
$1/2 Digiorno Pizza, exp. 11/30/12 (RP 10/28/12 R)
Final Price $4.00
Post published by Melissa Roach, our Product Review & Giveaway Specialist.
Melissa is a Full Time Mom & Blogger HERE (please check out her blog)