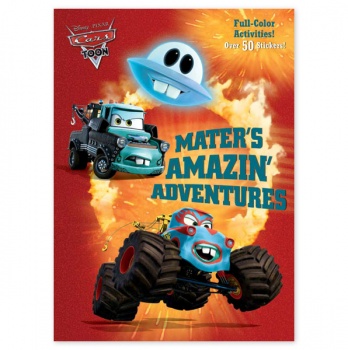 Get ready to rev your engines, 'cause the whole cast of characters from Disney/Pixar's Cars and Cars 2 is racing into town to make sure your little one is stocked from head to toe with everything they need for a stylish new school year.
Lightning McQueen, Mater, and the rest of the gang are all geared up to bring you backpacks and lunchboxes, books and toys, blankets, pillows, PJs, hats, gloves and socks — even rugs, watches and umbrellas, starting at just $2.80! Come check out what's under the hood, because with summer speeding off into the sunset, there's never been a better time! Perfect for any Cars fan for a birthday or Christmas gift!!
Totsy is such a wonderful daily deal site that has everything from shoes, clothing, toys and more for all ages to choose from! Be sure to Login or Signup today! And just a reminder…if you are NEW to Totsy, you can get FREE Shipping with your 1st order! Woo hoo! And current members can get FREE Shipping on orders of $75 or more!
** Oh, and I am not how much longer this coupon code will last but you can save an additional 10% off with FB300k at checkout! **

Post published by Melissa Roach, our Product Review & Giveaway Specialist.
Melissa is a Full Time Mom & Blogger HERE (please check out her blog!)