Did you know that Walmart.com runs special coupons every day equal to hundreds of dollars in savings directly on the website? Walmart coupons are posted online. You can then clip, print, and use these coupons at your nearest store.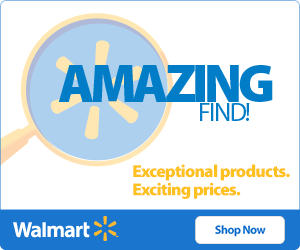 You can save big with these printable coupons on your shopping trip. This week, for example, you can print a $2 off Pampers coupon, a $1 off Uncle Ben's rice, and many more.
Keep in mind, you can price match at Walmart as well. This means that you can get an item for the same price as at a competitor's store as long as you bring the printed price for the advertisement in with you.
If you are confused about a coupon or price matching, make sure you ask a Walmart employee before you get to the checkout line. This technique saves everyone the hassle and time in the checkout line.
Also, be aware of the time of day you plan to shop at Walmart. However, this rule is true for most grocery and convenience stores, not just Walmart. Shop during the week and in the morning for the best selection of products and the shortest lines. The last thing you want to do is set out on a couponing and price matching adventure on a Saturday morning when your entire town is doing their weekly shopping. If you shop like this, you risk certain items not being in stock.
But make sure you know the coupon policy before you head to the store with other coupons from other sources. Here is a short run down of the Walmart coupon policy but you can read more here if you have more questions.
Walmart requires that print-at-home coupons be legible and have "manufacturer coupon" printed on them. They must also possess a valid expiration date, a scannable bar code and BOGO coupons must show a specific price. Also, these coupons can't be duplicated.
Manufacturer's coupons must show the dollor or cents off, must have "manufacturer coupon" printed on them with a valid expiration date, scannable bar code and cannot be duplicated in the store. There also must be a valid address and expiration date.
Walmart does not accept checkout coupons or anything that would offer a percentage off the entire purchase. THey also won't accept internet coupons that don't require a purchase.