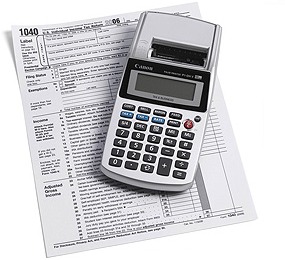 Ever wonder what the real benefits to electronic tax filing are? Or how long you should keep your old tax returns? What about all of those noncash donations you've made this year, can those add up at tax time, too? With April 15 fast approaching, Reader's Digest asks tax planners from across the country for their insider tips for managing taxes and what you need to know to save big money come tax time.
Select examples include: 
Never assume something can't be deducted as a business expense! Bodybuilders have written off baby oil, a junkyard owner deducted the cost of cat food for the felines she counted on to keep rats away, and an exotic dancer won a case against the IRS that allowed her to write off her breast implants. Never assume something can't be deducted as a business expense!
You may not need a paid preparer. If you have a simple return, try an online tax-prep service (such as Express1040, FreeTax USA, TaxACT, or TurboTax), which typically lets you prepare and file your federal return for free.
Many taxpayers forget to track their noncash donations. Those garbage bags of stuff you give to Goodwill can add up at tax time. Make sure you get a receipt and note exactly what you donated: "five pairs of women's pants, three button-down men's shirts, etc."
Last-minute people make us nuts. If you walk through my door after April 1, I'm going to file an extension for you, period. Which just means you'll have to wait longer to get your refund.
Thanks to Reader's Digest for sharing this article! 
Image Credit Fotolia Stock Photos