Looking for some Easter craft ideas this holiday? There are a ton of fun and easy Easter arts and crafts ideas but one that I really like that is both cheap and easy is to make burlap bunnies! Whether you are looking for Easter craft ideas for preschoolers, or just something fun for older kids and adults to do, this is one of the more versatile Easter craft ideas. Burlap Bunnies are also a great way to introduce older children to sew!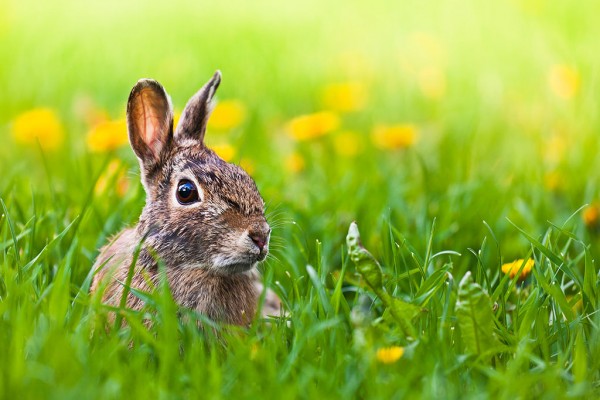 1) Head to your local fabric store and find burlap material that has a little panache! You can find different colored burlaps and if you're lucky you can find some with designs on them such as polka dots or stripes.
2) Cut 2 layers of your burlap into a rectangle. A good size to shoot for is 10-12″ in height and 5-6″ in width. At the top of your burlap cut a deep "V" for the bunny ears.
3) Next put the good sides of the burlap together (the sides of the burlap that have the designs on them should be facing each other). Pin the two pieces of burlap together so that they stay in place. You then want to sew a straight stitch along the tree straight sides, leaving the top (the "V") open. Clip off any excess burlap that you may have on the bottom two corners.
4) Now you want to turn your burlap inside out so that the good side of the burlap is now on the outside. Sew a stitch straight up the sides of each ear, leaving the middle (the inside of the "V") open.
5) Now you're on the home stretch! Fill the burlap with rice or dry beans and tie it closed at the base of the ears with twine, ribbon, or yarn.
It's that easy! Make a few burlap bunnies and keep them for next year!