Everyone I know loves Target. Especially when they run cool deals that save you big bucks! This week, they are running some hot Target coupons with an available $168 in coupons and savings.
When you head over to the Target coupon page, you can start clipping coupons to print out later. Make sure your printer is ready and turned on, along with plenty of paper and black ink. You may have to install a plug-in if you haven't ever printed coupons from the Target website. Once you download the plug-in, the printing process will be speedy. Once you are ready, hit the print coupons button. From there, you can save coupons to your store.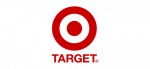 The Target website has a disclaimer that says not all products associated with coupons will be available in every store. So, keep that in mind when you print out your coupons. Target also explains that most of the online coupons can only be used in Target Stores. If the code consists of 8-digits on the coupon, you can use the discount online and enter it during checkout.
Included are some of the great deals you can take advantage of this week, grouped in categories. Enjoy couponing this week!
Back to School
$1 off Scotch tape, expires Sept. 2nd
$1 off Post-it notes, expires Sept. 2nd
$2 off Crayola purchases over $10, expires Sept. 2nd
.50 off Goldfish, expires Sept. 2nd
$1 off the purchase of two Go-gurt products, 8 or 16 pack, expires Sept. 2
Apparrel
$2 off select bra purchases over $9.99, expires Sept. 2nd
$5 off shoe purchases of $30 or more, expires Sept. 2nd
$2 off Women's JKY™ by Jockey panty item, expires Sept. 2ns
Cleaning Supplies
$1.25 off when you buy any one Snuggle Liquid Conditioner or Sheets, expires Nov. 11th
$2 off when you buy any 1 all Liquid Laundry Detergent (172 oz) or mighty pacs® (82 ct), expires Nov. 11th
$1 off Rubbermaid LunchBlox modular kit or beverage bottle, expires Sept. 2nd
.75 off up & up® paper towel and/or napkin purchase of $3 or more, expires Sept. 20th
$1 off the purchase of both select up & up® laundry items, expires Sept. 20th
Home
$3 off  2-pk. or higher of Brita replacement filters, expires Sept. 7th
$1.50 off up & up® school or office supplies purchase of $7 or more, expires Sept. 13
15% off Nate Berkus items, expires Oct. 19th