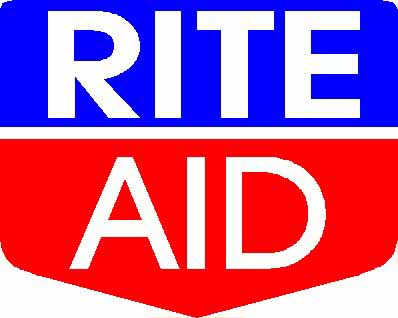 The Rite Aid Single Check Rebates April List is below.
The Single Check Rebate guide for April will be hitting stores soon and, unless otherwise noted, are valid from April 4 through May 1. More than $170 worth of rebates on items including Tugaboos baby products* and a contest details to win diapers for a year, personal care items, cleaning supplies, snacks and beauty products..
Remember that Rite Aid Single Check Rebates are savings that you can STACK with Rite Aid Video Values Printable Coupons, In ad Circular Coupons, plus your Manufacturer Coupons and +Up Reward Dollars.
Learn How to use +UP Dollars/Rewards to your advantage to increase your discounts & shop for Free HERE.

Products featured in the Rite Aid Single Check Rebates guide for April 2012

Alavert: Citrus Tablets 48 ct., D-12 Hour 120 mg Tablets, 12 ct.
Almay: Eye and Face Makeup Removers
BodiHeat: Heat Pain Patches, 4 ct. – Valid for only 4/15/12-4/21/12
Burt's Bees /Brita / Glad / Greenworks: Burt's Bees Skin Care Products, Brita Products, Greenworks Product, Glad Trash Bags
Chore Boy Copper Scouring Pads 2-Pack
Coty Fragrances: Halle Berry, Beyonce or Shakira Fragrances
Crest/Oral-B Pro-Health Clinical: Crest Pro-Health Clinical Plague Paste, Pro-Health Clinical Rinse, Oral-B Pro-Health Clinical Brush
DenTek: Custom Comfort NightGuard
DenTek: Floss Picks or Flossers
Dickinson's Baby Care: Humphrey's Cherry Teething Pellets, 135 ct.
Dickinson's Witch Hazel: Cleansing Astringent, 16 oz.
Frederic Fekkai Haircare Product: Fekkai Haircare Product. Excludes Trial Size Hairspray. Product may not be available in all stores.
Gas-X: Gas-X Softgel or Prevention, 50 ct.
Gerber Baby Food & Juice: Food & Juice Products
Gerber Good Start Formula: Good Start Formula
Gold Bond: Medicated Foot Product
Luster: Tooth Whitening Kit
Mrs. Fields: Mrs. Fields Cookies, 8 oz.
Nabisco: Oreos
Pretty Woman Nail Items
Profoot: Triad or Miracle Men's or Women's Insoles, Aero3 Men's Insoles, Good Night Bunion, Pro Clearz Liquid or Pen, Pump Pouches, 2 ct. Rebate only valid 4/29-5/5/12.
Remifemin Menopause, 60 ct.
Revlon: Frost & Glow Highlighting Kit
Revlon: Any Beauty Tool
Revlon: Beauty Tool
Rite Aid Diabetes: Glucose Tablets, 50 ct.
Rite Aid Hand Eze: Small or Medium, Flex Fit
T.N. Dickinson's: Witch Hazel Skin Toner, 16 oz.
Tugaboo: Baby Wipes, Unscented 360 ct.
Tugaboo: Jumbo Pack Diapers
Viviscal: Hair Repair Tablets, 30 ct.
Viviscal: Thinning Hair Treatment Tablets, 60 ct.
Woolite by Dry Cleaner's Secret 6 ct.
Zippo: Mini Candle Lighter, Pearl or Cabernet. Selection may vary by store.
Zyrtec / Benadryl Products

Combining the Rite Aid Single Check Rebates with their Store Coupons, +Up Reward Dollars and manufacturer coupons ON TOP of whatever Discount level you've earned with your Wellness Card (up to 20% Off store wide) makes Rite Aid my favorite of the drug stores for couponing to shop for Free and huge savings each and every week !

View the April Video Values offers – Rite Aid Printable Coupons HERE

I'm running behind with this weeks Coupon Matchups and Rite Aid Deals and will have them posted today HERE