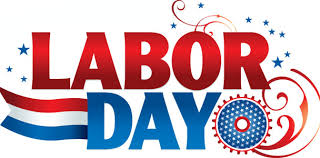 Labor Day weekend 2016 is just one week away. Where did the summer go? We feel like we blinked and now it is over! As we prepare for the upcoming start of autumn, we should let summer 2016 go out with a bang! As many of you know, stores and shops tend to offer Labor Day sales and deals over the final summer holiday weekend. You will NOT want to miss out on these Labor Day sales 2016! You can get a variety of great purchases at an even better price. Take advantage of these Labor Day deals and sales while you can.
The Children's Place: For every $20 you spend from now until September 12, you can get $10 in store credit!
IKEA: Use a printable coupon to get $20 off your purchase of $150 or more valid from now until September 5.
Famous Footwear: Take advantage of the Famous Footwear buy one get one 50% off sale from now through September 15! Plus, you can get FREE shipping on online purchases that total $75 also through 15.
GAP: For every $50 you spend you can earn $25 worth of GapCash from now through September 5. Your GapCash can be spent in stores or online from September 14 through September 19 on purchases which total $50 or more.
Dollar General: Spend $20 or more on school supplies with this printable in-store coupon a receive $5 off a purchase valid now until September 6.