Right now, you should check out these shoebuy private events from Groupon. Trust me. If you like these deals, you won't want to miss out! These Shoebuy.com discounts and coupon codes are a great way to save money on your upcoming shoe purchases.
When you head over to the Groupon Shoebuy deal page here, you will discover an array of deals such as 25% off with free shipping and free returns. Just grab the code and start shopping right away. The coupon code, SNOWY, will take 20% off any order from Shoebuy.com and make shipping completely free. January10 also takes 10% off any $50 purchase of shoes. Why not use the deal to pick up shoes for the entire family? I particularly like the $10 off any order $50 or more. You also can score $20 off any $100 order with an online coupon code. And right now, select styles on Shoebuy are selling at 65% off! You really can't beat all of these deals if you or your children need new shoes.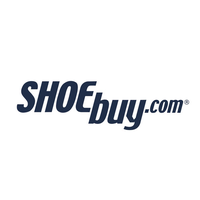 Don't forget that the northeast US was under a severe blizzard watch yesterday. Shoebuy also added a snow day deal of 25% off, today (January 27th). The deal includes free shipping and free returns on all of your orders! This deal can be used on winter boots and other shoes.
Today's Shoebuy private events include a total of 24 coupon codes available from Shoebuy.com through Groupon. This is just a sample of what is available.
If you haven't ever used Groupon for goods, you really must try it out. Many of you have likely purchased tickets and event deals through Groupon. As you see here, they also offer amazing sales on goods. I recently paid for a single pair of pajama pants from the site and received three pairs. The deal only cost $14.99. You can head over to your local Groupon site or download the app for your mobile device. You can choose to receive daily emails or check the app on your smartphone to discover the various types of deals on offer. Lately, there have run plenty of deals on workout gear and equipment. That's really pertinent considering how everyone is in workout mode during the new year.