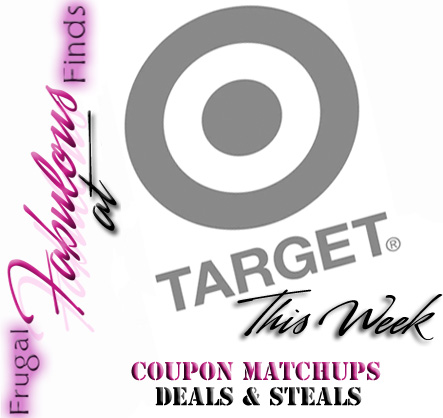 If you love shopping at Target, you may already know that there are different ways to save money on your purchases! Some people believe target is a nicer, more expensive version of Walmart. Though some of their prices may be higher, their products tend to be higher quality. Plus, you can save money on your purchases when you stack coupons and use various discount. Today, we have gathered Target online coupons, deals, and matchups that can be stacked and combined to save you the most money. In case you are unfamiliar with Target's coupon policies, we have outlined them for you below.
Check out these Target online coupons, deals, and stacks that are currently running online and can be used in stores!
Target is running a sale from now through April 2 on General Mills fruit flavored for 2 boxes for $3. Motts fruit snacks are also included in this sale. Take advantage of these coupons to save addition money:
Buy 3 get one FREE Campbell's organic soups valid through April 9
Purchase 2 bottles of 4 ounce Children's Dimetapp Cold & Cough or DM Cold & Flu regularly priced at $5.89

Purchase 3 Chobani Simply 100 Crunch yogurts regularly priced at $1.32 = total $3.96
So Delicious Dairy Free Coconut Milk Creamer  regularly priced at $1.99
GoGo SqueeZ YogurtZ 4 pack regularly priced at  $2.62
Hot Pockets or Lean Pockets 2 count regularly priced at $2.00
Since today is the day after Valentine's Day, Target will be marking down their Valentine's treats to 30% and products to 50%. The clearance items are usually placed in the back of the store, but you can also find some items at the ends of the aisles. You should be able to find decorations, homeware, candies, gifts, and more. Be sure to use the price scanners if you are uncertain if an item is on clearance (sometimes people put random items in the clearance section). If you wait a few days, Valentine's products will drop even further to 70% off for Valentine's items and 50% off Valentine's candies. If you find coupons for the candies that are on clearance, you can save even more money!
Post Footer automatically generated by Add Post Footer Plugin for wordpress.