Target has become the consumers flagship choice in overall retail shopping. From trendy clothes to furniture, you can also knock out your grocery list simultaneously! And Target makes the convenience more than worth it by continually offering new printable coupons on their website. You should check out the site from time to time. They typically change most of their Target printable coupons every week.
Not only do they offer great coupons but they make it easy to use them. You can use up to 2 coupons per item as long as they number no more than 1 Target coupon (either Target mobile coupons or Target coupons), and 1 manufacturer coupon (but NOT a manufacturer's mobile coupon). But if you register for Target Cartwheel you can also include a Cartwheel offer with your 2 coupons. So that's like using 3 coupons on the same product! And although you can only use 1 Target coupon per item you can print up to 4 identical coupons per household per day (unless it is otherwise noted on the coupon). So spread the coupons around and share the savings!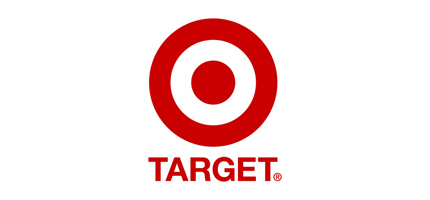 When you try to view and print these Target printable coupons on their website you may be asked to download the Catalina Savings Printer file. There may be some concern here but be sure that this is a secure and free application. The Catalina Savings Printer is a browser plug-in that provides the mandatory security controls that manufacturers and retailer require for the distributing and printing of their coupons. It also allows high quality prints for easier scanning at the check out. And no need to worry about compatibility; the plug-in runs seamlessly on Windows and Mac computers. The installation is a one time process and is done in a few simple steps.  After that be ready to print out your savings!
Here is a list of current Target Printable Coupons:
$1.00 Off M &M's –  with the purchase of two (2) 9.43 or larger M & M bags. Expires 4/12/15.
$.50 Off Kellogg's Frosted Flakes cereal – Expires 4/2/15.
$1.00 Off Starburst – with the purchase of two (2) 14 oz Starburst Sweet & Sour jelly bean bags. Expires 4/12/15.
$1.00 Off Pedigree Dentastix dog treats – Expires 4/18/15.
$3.00 Off Select Allergy relief item – Expires 4/18/15.
$.75 Off  2000 Flushes 2 ct. toilet bowl cleaner – Expires 4/26/15.
$1.00 Off Trident Unwrapped gum – Expires 4/7/15.
$1.00 Off Tropicana Farmstand juice 48 oz – Expires 3/28/15.
$2.00 Off Eucerin lotion – Expires 4/11/15.
$1.00 Off Temptations Snacky Mouse item – with purchase of two (2) Temptations cat treats. Expires 4/18/15.
$.50 Off  Kellogg's NEW Special K Brownies 7 ct. or larger – Expires /4/20/15.
$1.oo Off Purina Beggin' or Busy dog treat – Expires 4/11/15.